Asheville: we're beyond excited to bring you Summer SEEquence 2023. For our fourth year, we've expanded to three nights of music & art with a stacked lineup for Asheville's summer solstice shindig 🍄 Tickets on sale now.
Hopeful and otherworldly, Papadosio's newest single 'Spinning' may come as a bit of a surprise to even long-time fans. The song incorporates elements of synth pop with their signature, dreamy lyrics and a soulful message. Ethereal waves of wispy guitar flow past the listener, pairing perfectly with the laidback drums to fit the sublime nature of the tune. The band's eloquent message imparts an introspective quality to the track, encouraging the listener to gaze inward and treat our time on this Earth as a chance to live one's passion.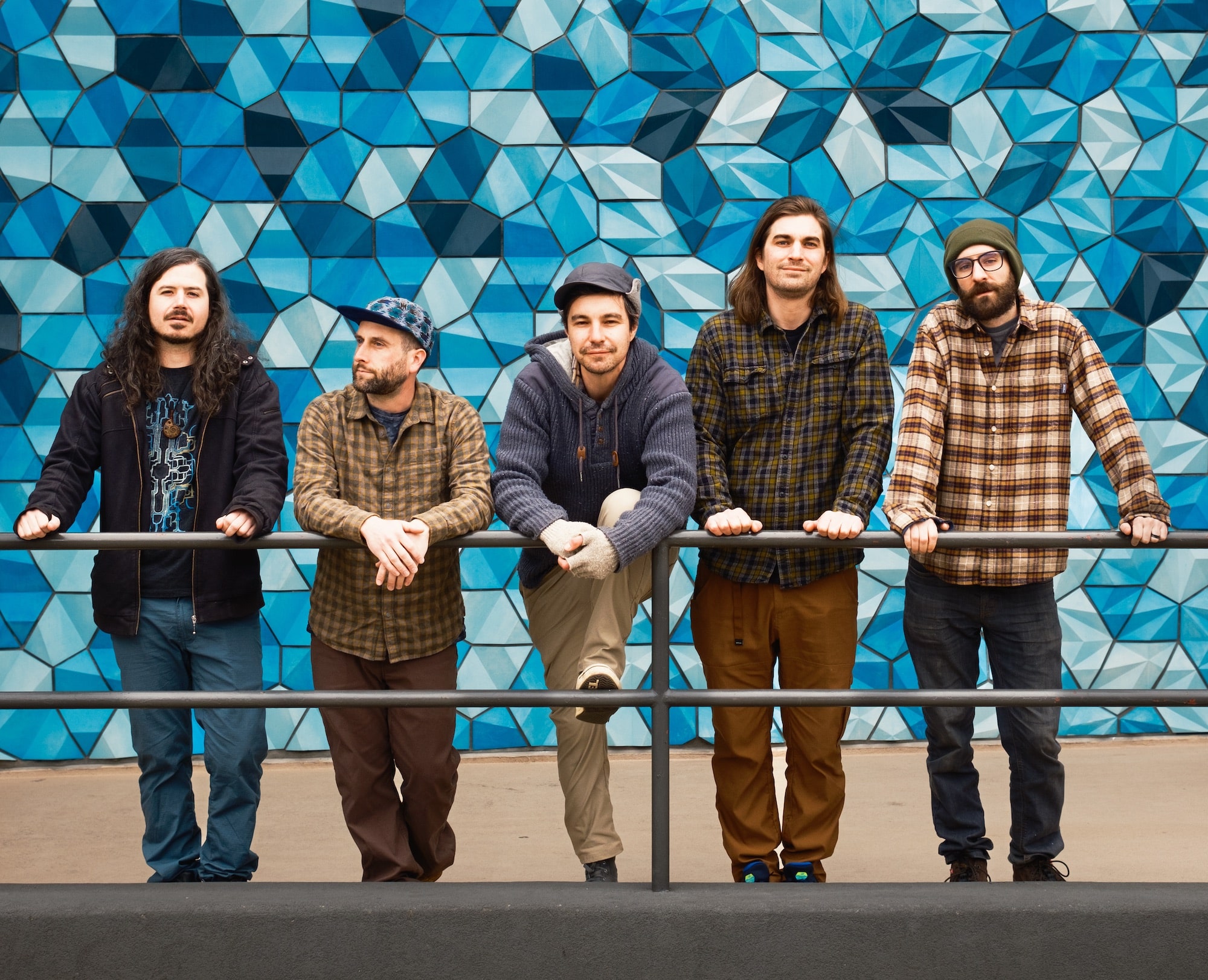 Deftly navigating the confluence of prog rock, livetronica, jazz, & jam, Papadosio's appeal as a crossover act has amassed a rabid fan base across North America. Thanks to a steady stream of innovative albums, they've seen a decade and a half of consistent touring with hundreds of live recordings at the fingertips of every follower. Their allure's led to co-presenting massive events such as Resonance, Secret Dreams, Summer SEEquence, and Subterranea Festival, plus headline plays at the legendary Red Rocks Amphitheatre.
From their humble Midwest origins, Papadosio's grassroots operation has grown to overflowing clubs and theaters nationwide, cementing their reputation as a must-see act. Now based in Asheville, NC, the dynamic five-piece features rhythm expert Mike Healy on drums, low end luminary Rob McConnell on bass, multi-instrumentalist brothers Sam & Billy Brouse on keyboard/vocals, and sage producer Anthony Thogmartin on guitar/vocals.
Cole [at] Pivotal-Agency.com
Sam [at] Pivotal-Agency.com
Papadosio [at] HiLineMerch.com