We're over the moon to bring the "To Live a Making" Tour to your town! We will of course be playing music off our new album, as well as revisiting old favorites in new and exciting ways.
As always if you can't make it to the shows you can always listen via our Bandcamp Back Lounge where our massive catalog of recorded music lives.
Be sure to grab your tickets using the link below, we can't wait to show you what we have been working on!
We are over the moon to bring you our new album "To Live a Making", a collection of 17 new songs to add to the soundtrack of your life. As always, the music flows through many different genres, themes, and styles as we try to sonically capture this unique moment in time. Our deepest and utmost gratitude for lending us your ears 🍄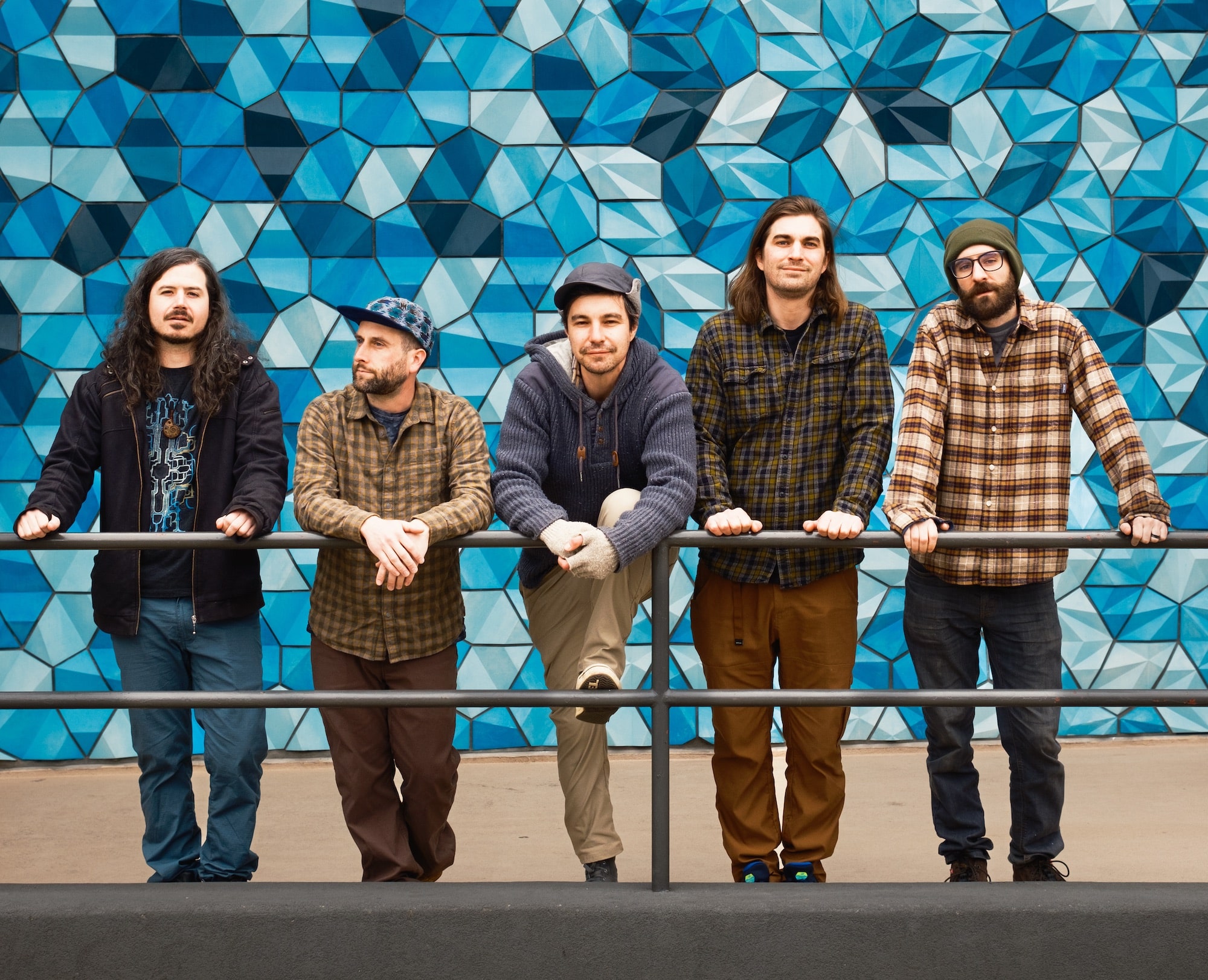 Deftly navigating the confluence of prog rock, livetronica, jazz, & jam, Papadosio's appeal as a crossover act has amassed a rabid fan base across North America. Thanks to a steady stream of innovative albums, they've seen a decade and a half of consistent touring with hundreds of live recordings at the fingertips of every follower. Their allure's led to co-presenting massive events such as Resonance, Secret Dreams, Summer SEEquence, and Subterranea Festival, plus headline plays at the legendary Red Rocks Amphitheatre.
From their humble Midwest origins, Papadosio's grassroots operation has grown to overflowing clubs and theaters nationwide, cementing their reputation as a must-see act. Now based in Asheville, NC, the dynamic five-piece features rhythm expert Mike Healy on drums, low end luminary Rob McConnell on bass, multi-instrumentalist brothers Sam & Billy Brouse on keyboard/vocals, and sage producer Anthony Thogmartin on guitar/vocals.
Management [at] Papadosio.com
Sam [at] Pivotal-Agency.com